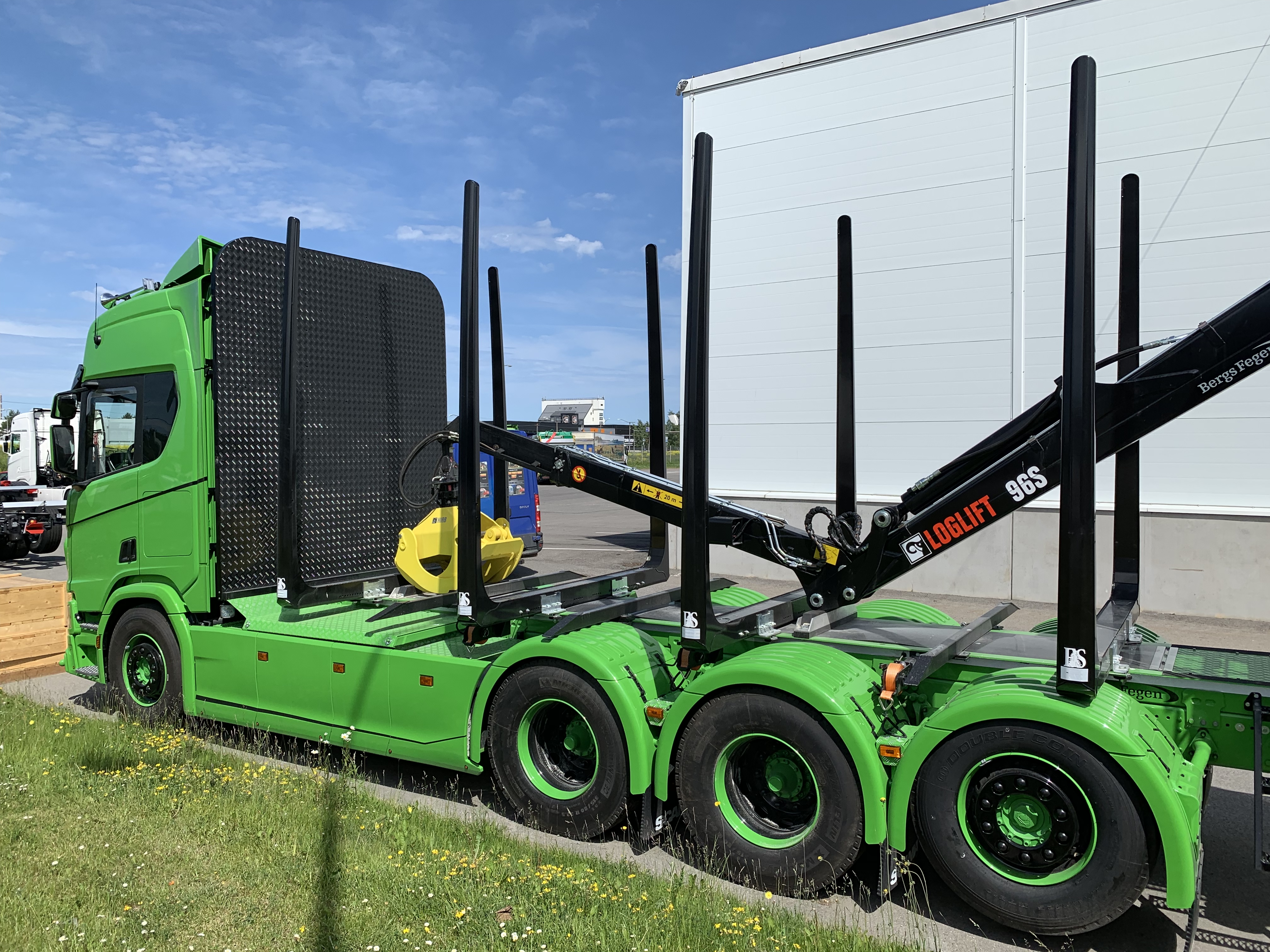 How to Choose Good Quality Timber Bunks?
Venturing into the domain of timber/logging bunks selection necessitates a thorough understanding of various elements. From material quality to safety certifications, every detail plays a crucial role in ensuring the effectiveness and profitability of your investment. Let's break down these factors systematically:
Load Area Excellence: A larger load area directly translates into heightened profit margins. It means your bunk can handle more timber, making each transportation trip more efficient and cost-effective.
Material Mastery: The material's intrinsic properties play a significant role. It's not just about choosing a sturdy material, but also about understanding its weight implications. The ideal material strikes a harmonious balance between strength and lightness.
Safety and Certification: The best timber bunks are those that have withstood rigorous testing and come with commendable certifications. It's an assurance that you're investing in a product that meets industry standards and prioritizes user safety.
Operational Performance: Beyond static qualities, it's imperative to analyze how the bunks behave during practical operations—both during the loading phase and while in transit.
Delving into Load Area Excellence
The timber transportation industry hinges on maximizing capacity, and the load area of a timber bunk plays a pivotal role in this. A bunk's load area directly correlates with its efficiency and effectiveness; simply put, the larger the load area, the more timber it can accommodate. This doesn't only mean hauling more timber per trip, but also a significant reduction in associated transportation costs.
By optimizing every journey, you can achieve superior cost-effectiveness, ensuring not only better profit margins but also enhanced operational efficiency. In essence, an investment in a bunk with a substantial load area is an investment in sustained profitability and streamlined operations.
Understanding Material Dynamics
Material choice can make or break your timber haulage efficiency. One name that stands out in this arena is Swedish Steel, particularly the variants offered by SSAB. Renowned worldwide, this material boasts superior strength, making it the top choice for structures that demand resilience, from cranes and bridges to monumental buildings.
Moreover, SSAB's ethos revolves around innovation. They aim to produce materials that, despite being lighter, display enhanced strength, ensuring longevity, reducing fuel consumption, and minimizing environmental impact.
Safety and Certification in Timber Bunks
In the timber bunk industry, safety stands at the forefront of importance. The top-tier bunks undergo thorough testing and are backed by well-recognized certifications. These certifications represent more than just a standard; they are a clear indication of a manufacturer's commitment to delivering quality and ensuring user safety.
When you invest in a certified timber bunk, you're not just getting a durable product, but also one that has been designed with the safety of its users and cargo in mind. This commitment extends beyond the manufacturing process, offering peace of mind with every load and journey.
Considering the Weight of Bunks
The weight of timber bunks is now a key topic in the industry. When we use strong materials like steel for bunks, they can hold more weight. But there's a trade-off: to keep things efficient, the overall vehicle weight needs to be reduced. This balance is important for saving fuel.
Beyond just the weight, other aspects matter too. For instance, how the bunk handles wind can change how much fuel is used. The shape and size of the load area also play a role in determining fuel consumption. In short, when choosing timber bunks, it's not just about the weight, but how all these factors work together for efficient transport.
Wind Resistance & Load Dynamics
An often underappreciated factor, wind resistance, can heavily impact the gas mileage of forest trucks. Given that the wind-facing surface area of stakes can reach up to 6.5 m2, any reduction in this resistance can noticeably increase load capacity. This consideration becomes even more crucial when transporting materials that are inherently drier and lighter, emphasizing the need for optimized load areas.
Concluding Thoughts
The intricacies of selecting the ideal timber/logging bunk are multifaceted, spanning material choices, load dynamics, safety considerations, and operational nuances. A strategic approach prioritizes maximizing the load area, understanding the impact of material properties, ensuring safety through certifications, and recognizing the subtle influences of factors like weight and wind resistance.
When woven together, these components create a tapestry of efficient, safe, and cost-effective timber transportation. Making an informed decision, armed with this knowledge, ensures that your investment in timber bunks reaps lasting dividends in both operational efficiency and profitability. As with any industry tool, the key lies in understanding its many facets and making a choice that aligns with both immediate needs and long-term goals.
Forest Steel XXL Timber Bunks, crafted meticulously from the finest Swedish Steel, are the embodiment of these ideals. Subjected to stringent tests, fully certified, and designed with safety as a paramount concern, they stand out in the market. Their customization options, ranging from color variations to bespoke designs, further solidify their position as the best in the business.
Discover Forest Steel XXL Timber Bunks here: Forest Steel XXL Timber Bunks